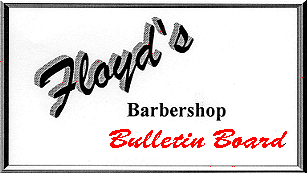 Floyd's

 

Barbershop

 
Bulletin

 

Board


&

 




Event

 

Calendar
The Andy Griffith Museum, featuring the late Emmett Forrest's amazing collection of Andy Griffith memorabilia, is open daily in Mount Airy, N.C. For info, visit the website at www.andygriffithmuseum.org or call (336) 786-1604.
The following information is from "The eBullet": Official E-mail Newsletter of "The Andy Griffith Show" Rerun Watchers Club (TAGSRWC).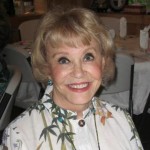 * Aug. 20: Mayberry Night in Troy, N.C., starring Maggie Peterson, the VW Boys and most of the Mayberry tribute artists in a fundraiser show for the local DARE program. Showtime at the James Garner Center is 7 p.m. Reserved seating is $20, General Admission tickets are $15, and admission for kids ages 6-12 is $10.  For advance tickets or info, contact Jeff Branch at jbranch205@gmail.com or (704) 985-6987.
* Aug. 23: Hal J. Smith (aka Otis Campbell) 100th Birthday Celebration in Massena, N.Y.  Hal was born in Petoskey, Mich., on Aug. 24, 1916, but called Massena home for many years. Cake and ice cream will be served from 4 to 7 p.m., accompanied by screenings of Hal's appearances in movies and TV shows. There will also be an exhibit of photos and memorabilia from Hal's career and life, and a book signing by his biographer.  Follow updates on plans at the event's Facebook page, or contact organizer John Michaud III by phone at (315) 769-2102 or by e-mail at massenaguy2003@yahoo.com.
* Aug. 26-31: As part of the celebration of Betty Lynn's 90th Birthday (Aug. 29), the historic Earle Theatre in Mount Airy, N.C., will screen June Bride, the 1948 film starring Betty in the title role. Also starring Bette Davis and Robert Montgomery.  And look for Debbie Reynolds and Mayberry's Amzie Strickland (Miss Rosemary) and Tom Tully (Walt Simpson) in smaller roles.
Wanna help Betty Lynn celebrate her 90th Birthday (August 29) and keep a secret?  Here's how: The Surry Arts Council in Mount Airy is wanting to collect at least 90 birthday cards from friends and fans to present to Betty on her birthday.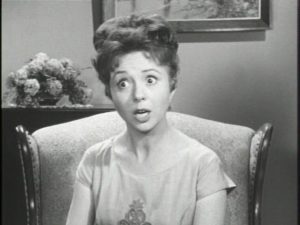 If you want to participate in this surprise, send your card to:
Betty Lynn
Surry Arts Council
P.O. Box 141
Mount Airy NC  27030
The Arts Council staff will present the cards from all of us to her during her birthday celebration. And we're betting that Betty won't be the only one surprised, because something tells us that TAGSRWC members will come through with a lot more than 90 cards!
* Aug, 27 and 28: Oh boy, David "Mayberry Deputy" Browning is in action for the 26th Annual Amboy (Ill.) Depot Days.  All aboard!
* Aug. 29: With this day being the actual 90th Birthday of Betty Lynn, there's a full day of activities planned in Mount Airy:
12:30-3:30 p.m.: Betty Lynn will sign autographs in the Andy Griffith Museum. Andy Griffith Museum Entrance: $6.42 per person. Betty Lynn photographs for purchase and autographing: $10.00.
4:00 p.m.: Unveiling of new Betty Lynn Exhibit and the Mayberry to Mount Airy Photography Exhibit in the lower level of the Andy Griffith Playhouse.
5:00 p.m.: Dinner with Betty Lynn at The Loaded Goat, 247 City Hall Street in downtown Mount Airy. Reservations are required. Please call The Loaded Goat at (336) 755-3627 to make your reservation.
6:45 p.m. Special screening of June Bride: Betty Lynn will speak briefly about working on her favorite film, before the 7:00 screening. Movie ticket required ($6.42 per person). Tickets can be purchased in advance by calling (336) 786-7998 or emailing Antonia@surryarts.org.
* Sept. 10: Roland White and his band perform at 9 p.m. at the Station Inn in Nashville, Tenn.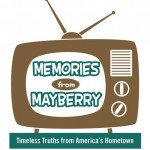 * Sept. 19-22: Memories From Mayberry: Timeless Truths from America's Hometown is a Bible study event drawing on the biblical truths and life applications found in "The Andy Griffith Show." Hosted by the Georgia Baptist Conference Center in Toccoa, GA (90 miles NE of Atlanta). The price is $325 per person.

The all-inclusive price includes three nights of on-campus lodging, eight meals, Bible study sessions based on favorite TAGS episodes, dynamic preaching, worship, and special guest star LeRoy McNees ("Mayberry on Record" and "Quiet Sam") in concert. To register, call (706) 886-3133 or visit www.mytoccoa.com/mayberry.
* Sept. 21-25: 27th Annual Mayberry Days in Mount Airy, N.C. Stars confirmed so far include Mount Airy's own Betty Lynn (Thelma Lou); The Dillards (featuring Darling boy Rodney Dillard); Maggie Peterson (Charlene Darling); Clint Howard (Leon); Joy Ellison (Effie Muggins, Mary Scobey, Mary Wiggins and Iris); Ronnie Schell (two TAGS episodes and Duke Slater on "Gomer Pyle, U.S.M.C."), who will present his "Ronnie Schell Again: A Serious Afternoon of Hilarious Comedy" show; Margaret Kerry (Bess Muggins and Helen Scobey), who will do a presentation of "Tinker Bell Meets Andy Griffith"; Ronnie Dapo (Arnold Winkler and others); Laura Hagen (wife of late TAGS music director Earle Hagen); and Karen Knotts (daughter of Don Knotts), who will present two one-woman shows this year: her popular "Tied Up in Knotts" and her brand new one, "A Deputy's Daughter." Dorothy Best and David Browning will also present "Remember Me with Laughter: A Tribute to James Best."
Other performances include the comedy of James Gregory ("the funniest man in America"), The VW Boys, Michael Hoover's Elvis, The Embers (featuring Craig Woolard), The Tams, and the Malpass Brothers. Tickets are also available for The Emmett Golf Tournament, the Golf Banquet & Entertainment, Professor Brower's Lecture/TAGSRWC Meeting, and Colonel Tim's Talent Time.
More details and stars TBA soon. Much of the festival is free, but tickets for many of the activities/performances listed above that have a paid admission are now available online at www.mayberrydays.org.
* Oct. 1: LeRoy McNees and Gloryland perform at the Kern County Fair in Bakersfield, Calif.
* Oct. 21: Roland White and his band perform at 9 p.m. at the Station Inn in Nashville, Tenn.
* Oct. 21: Karen Knotts performs "Tied Up in Knotts" in Milton, Del.  Details TBA.
* Oct. 22: Karen Knotts brings "Tied Up in Knotts" to the Sellersville Theater in Sellersville, Penn.  Show time is 7:30 p.m. For more info, visit www.st94.com.
* Oct. 23: Next stop for Karen Knotts and her "Tied Up in Knotts" tour is the Bickford Theatre in the Morris Museum in Morristown, N.J. Show time is 2:00 p.m. For info, visit www.morrismuseum.org.
* Oct. 29 -Nov. 3: Cruise to Mayberry 11 with special guest star Jackie Joseph (aka to Ernest T. Bass's Sweet Romeena)! Join the fun (including Halloween) in the western Caribbean aboard Carnival's Paradise cruise ship as it departs Tampa with stops in Grand Cayman (a favorite of Asa's and Mr. Meldrim's) and Cozumel (a fave of Daphne and Skippy and Mavis Neff).
A bunch of popular Mayberry tribute artists (and also an Elvis) will join Jackie in providing entertainment and hosting contests, along with all the hearty eatin' and usual cruise highlights.  For more info, visit www.allaboutcruisesnc.net or call 1-800-832-7993.
* Nov. 25: Roland White and his band perform at 9 p.m. at the Station Inn in Nashville, Tenn.
* Dec. 3: Roland White hosts and the Roland White Band performs for the 20th Annual Bill Monroe Appreciation Night at the Station Inn in Nashville, Tenn.
* Dec. 3: Get "Tied Up in Knotts" for the holidays when Karen Knotts brings her one-woman show to the Monroe Arts Center in Monroe, Wis. Show time is 7:30 p.m.  For further info, go to www.morrismuseum.org.
2017

*Mar. 2-4: 20th Annual George Lindsey UNA Film Festival in Florence, Ala.  Details TBA.  For updates, visit www.lindseyfilmfest.com.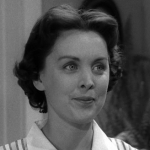 * Oct. 24-29: Margaret Kerry (Bess Muggins and Helen Scobey) is the special guest star for Cruise to Mayberry 12. This year's cruise is for five days aboard Carnival's Ecstasy, departing Charleston, S.C., and traveling to Freeport and Nassau in the Bahamas.
Margaret will be joined by usual cruise company of Mayberry tribute artists and musical entertainers. For more info, visit www.allaboutcruisesnc.net or call 1-800-832-7993. Note: There's a much earlier deposit deadline than usual for this cruise: Aug. 29, 2016.
***