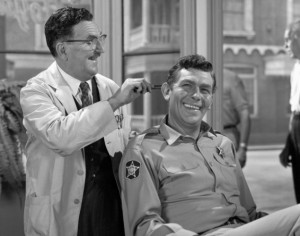 Floyd's Barbershop
Bulletin Board & Event Calendar
The Andy Griffith Museum, featuring the late Emmett Forrest's amazing collection of Andy Griffith memorabilia, is open daily in Mount Airy, N.C. For info, visit the website at www.andygriffithmuseum.org or call (336) 786-1604.
The following information is from "The eBullet": Official E-mail Newsletter of "The Andy Griffith Show" Rerun Watchers Club (TAGSRWC).
* Sept. 1: "The Andy Griffith Show" begins airing on MeTV in markets that don't already have TAGS available on local stations.  The local markets already with TAGS might instead be getting "Mayberry R.F.D." on MeTV.
* Sept. 5: The Roland White Band has a CD release party at The Station Inn in Nashville, Tenn.  Show time is 9 p.m., and admission is $12.
* Sept. 5 and 6: You're sure to spot a loon when David "Mayberry Deputy" Browning goes "Back to Nature" for the Tom Johnson Camping Center Fall Barbecue in Marion, N.C.
* Sept. 13: Dean Webb and Missouri Boatride close out their free Kimberling City Summer Bluegrass Concert Series outside of the Hillbilly Bowl at Kimberling City Shopping Mall.  In true Darlings style, they'll be performing on the back of their  '41 Chevy flatbed truck. From 7 to 9 p.m.  Bring your lawn chairs or whatever you like to sit on while listening to music under the stars.
* Sept. 14: Ken Berry is among the stars making a special appearance at The Comedy Store in Hollywood, Calif., with Ken's old "F Troop" co-star Larry Storch for "Larry Storch Live," which will be Larry's official final stand-up performance, on the same stage where he first did stand-up those many decades ago.  Show time is 7 p.m.  For tickets and more info, call (323) 650-6268 or visit www.thecomedystore.com.
* Sept. 19: Betty Lynn (Thelma Lou) greets fans at the Andy Griffith Museum 12:30-1:30 p.m. She will have autographed 8×10 photos available ($10). For info, visit the website at www.andygriffithmuseum.org or call (336) 786-1604.
* Sept. 19: There will be lots of carrying on when David "Mayberry Deputy" Browning works security at the Carriage Travel Club Grand National Rally in Pigeon Forge, Tenn.
* Sept. 21-24: Life Lessons From Mayberry: It's All There in Black and White in Ridgecrest, N.C. (outside Asheville) is a Bible study event drawing on the biblical truths and life applications found in "The Andy Griffith Show." The event is $295 per person (based on double occupancy), which includes three nights of on-campus lodging, eight meals, Bible study sessions based on favorite TAGS episodes, dynamic preaching, worship, an orchestra concert of TAGS tunes, and a lunch with favorite Mayberry tribute artists. To register, call Ridgecrest Conference Center at (800) 588-7222 or visit www.lifeway.com/mayberry.com.
* Sept. 25-28: 25th Annual Mayberry Days in Mount Airy, N.C.   As always, numerous "Andy Griffith Show" stars will be on hand. Stars already confirmed are hometown favorite Betty Lynn (Thelma Lou) and Darling Boy Rodney Dillard and the Dillard Band (with special guest Maggie Peterson, aka Charlene Darling), who will perform a matinee show on Friday.  James Best also presents his popular "Best in Hollywood Show" on Friday afternoon, and Karen Knotts returns with her fun, wonderful "Tied Up in Knotts" show, at 12:30 p.m. on Friday.
Other guests scheduled to return include Elizabeth MacRae (Betty Parker on TAGS and Lou Ann Poovie on "Gomer Pyle, U.S.M.C."), Morgan Brittany (Mary Alice Carter), Jackie Joseph ("Romeena" Ankrum), Peggy McCay (Sharon DeSpain), George Spence (Frank the Boyfriend), Margaret Kerry (Bess Muggins and Helen Scobey), and George Lindsey, Jr.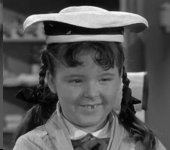 Also, her work schedule permitting, Joy Ellison (Mary Wiggins, Effie Muggins, Mary Scobey, Betsy, and Iris) is planning to attend her first Mayberry Days this year (and her first Mayberry event of any kind since 2000)!  Joy will the special guest for Neal Brower's lecture (always a festival highlight) in conjunction with the TAGSRWC Annual Meeting on Saturday afternoon.
Other festival favorites include David "Mayberry Deputy" Browning, Allan "Floyd" Newsome and the merry Mayberry band of tribute artists; the VW Boys and their "Salute to Mayberry;" and Michael Hoover's "Memories of Elvis."
Also, there will be a hilarious comedy show on Friday night by the amazing James Gregory, "the Funniest Man in America." Also, the Embers warm the night with their music on Thursday, while the legendary Tams bring their soulful coastal music to the amphitheater on Friday evening. More TBA! There will be something for everybody at this special 25th Mayberry Days. Visit www.surryarts.org for more info and tickets.
* Oct. 3: 54th Anniversary of the premiere of "The Andy Griffith Show" on CBS.
* Oct. 3: Dean Webb and Missouri Boatride perform for The Old Brush Arbor, at Keystone Baptist Church in Reeds Spring, Mo.
* Oct. 5: Karen Knotts brings her "Tied Up in Knotts" show to the Gallo Center for the Arts in Modesto, Calif., at 2 p.m. For tickets and info, call 209-338-5071 or visit www.galloarts.org.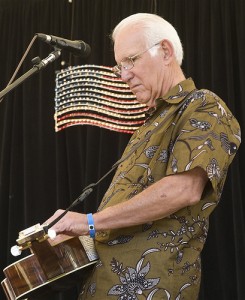 * Oct. 19: LeRoy "Mack" McNees and wife Jan share their faith and bluegrass gospel music during the 11 a.m. worship service at the New Horizons Baptist Church in Oxford, N.C.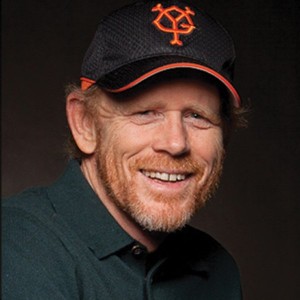 * Oct. 23: "An Evening with Ron Howard" as part of the Bryan Series, hosted by Guilford College in Greensboro, N.C. In a moderated conversation, Ron Howard will offer the Bryan Series reflections on his 50 years in the motion picture and television industry. He will discuss his journey from his role as Opie to his achievements as one of the most accomplished filmmakers of our time. Expect him to talk about the creative process and the significance of his films including Apollo 13, A Beautiful Mind, Frost/Nixon and others. The presentation starts at 7:30 at the Greensboro Coliseum.
Tickets are on sale now through Ticketmaster for about $59 (including fees & taxes), plus $7 per vehicle ("everybody on the truck!") for parking  For more info, visit www.guilford.edu/bryan-series.
* Oct. 31- Nov. 2: Back to Mayberry Retreat at the Eagle Ridge Conference Center in Raymond, Miss.  A fund-raiser weekend of Christian fellowship and Mayberry fun and games in the heart of Mississippi.  For more info visit www.backtomayberryretreat.webs.com.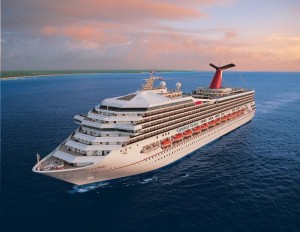 * Nov. 1-6: Cruise to Mayberry 9 stars LeRoy "Mack" McNees, George Lindsey, Jr. , and a passel of Mayberry tribute artists for music, sights, sun, fun, and games…and hearty eatin' aboard Carnival's Victory cruise ship, departing Miami for Ocho Rios, Jamaica, and Grand Cayman.  For more info, contact Sharon at All About Cruises (336) 538-4926 or by e-mail at pwesje@aol.com or visit the website at www.allaboutcruisesnc.net.
* Nov. 5-10: David Mayberry Deputy" Browning joins the VW Boys and a boatload of down-home comedy, bluegrass and country music performers on the Acoustic Cruise sailing from Charleston, S.C., to the Caribbean. Info is at www.ExclusiveCruiseTravel.com, call Kathy Kennedy at (877)288-7711.
2015
* Jan 9: Karen Knotts performs "Tied Up in Knotts at the Norris Center in Naples, Fla.  Show time is 7:30. For more info, call 239-213-3058 or visit www.naplesgov.com.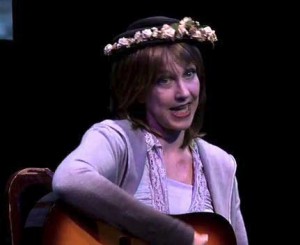 * Jan. 11: Karen Knotts performs "Tied Up in Knotts at the Florissant Civic Center in Florissant, Mo., at 2:00 p.m. Admission is $28.00.  For more info or tickets, call (314) 921-5678 or visit www.florissantmo.com.
* Feb. 15: Karen Knotts performs "Tied Up in Knotts at the Howard Performing Arts Center on the campus of Andrews University in Berrien Springs, Mich. Show time is 7:30. For more info, call 888 467-6442 or visit www.howard.andrews.edu.

* Mar. 5-7: The 18th Annual George Lindsey UNA Film Festival in Florence, Ala. Details TBA.  For updates go to www.lindseyfilmfest.com.
* May 1 and 2: Fifth Annual Mayberry Comes to Westminster  festival in Westminster, S.C.  Details TBA. Photo highlights from 2014 at www.mayberrywestminster.com.
* May 15-17: Mayberry in the Midwest returns to Danville, Ind. Among the festival's highlights are the parade, the Mayberry Squad Car Nationals, and performances by the Mayberry Tribute Artists. Guest stars and other details TBA.  For now, just mark your calendar.