WELCOME TO
THE ANDY GRIFFITH SHOW RERUN WATCHERS CLUB
(Click the link above to enter our site hosted by iMayberry.com!)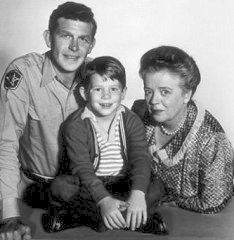 You have a choice of 2 different Mayberry style newsletters and 1 mailing list. You can click the link above to read more about them and choose which one is right for you or you can sign up for all three!! We'll do our best to keep each one interesting and different.
The most up-to-date listing of Mayberry and Mayberry related sites on the web

Two Online Crosswords

We've added two different crosswords that you can either do online or print out for fun away from the computer, Gomer's Crossword Fill 'er Up and Emma's Jaywalking Crossword.
Send FREE online postcards to your friends and family. Pick you favorite picture and sound and add your own note for that personal touch.

Cast your vote for your Favorite TAGS episode of all time!
Features here at TAGSRWC.com and Mayberry.com:
iMayberry Community
Goober's Greetings Postcards
Them Timers are Tricky Chapter web site
Who's Been Messin Up the Bulletin Board Online Chapter
The Andy Griffith Show Rerun Watchers Club