To Subscribe click here
To Unsubscribe click here
---

Volume 2, Issue 2


---

---

May 27, 2002


---
[EDITOR'S CORNER] [UPCOMING EVENTS] [CHAPTER UPDATE] [WEAVER'S DEPARTMENT STORE] [CHAPTER NEWS] [NEWS OF CAST AND CREW] [MISS CRUMP'S QUIZZES] [POSTNOTE]
*********************************************
The eBullet
Online newsletter of
"The Andy Griffith Show" Rerun Watchers Club
Volume 2, Issue 2 May 27, 2002
*********************************************


**** EDITOR'S CORNER ****
Welcome to our second issue of "The eBullet" for 2002! There's a lot going on, so we'll get right to it.
"The Andy Griffith Show" was ranked #9 in the Top 50 TV Shows of All-Time as selected by "TV Guide." Though TAGS would of course rank #1 in most of our hearts, it was nice to see the show ranked in the single digits by the magazine. As of this writing, TAGS is ranked #10 in the online poll at www.tvguide.com. If you'd like to cast your vote for TAGS, just go to the Web site, click on the "50th Anniversary" link and then click on the "Vote" area and then make your choice.
**** UPCOMING EVENTS ****
Check our Event Calendar online for a complete listing by going to the "Event Calendar" link at http://tagsrwc.com/. Several big events with cast members are in the works for this year. Here are current and upcoming events:
* May 31 and June 1: David "Mayberry Deputy" Browning and Allan "The Barber" Newsome pull into Mule Days in Gordo, Ala.
* May 31 and June 2: "Barney's Day Out" in downtown North St. Paul, Minn., hosted by Mick "Barney" Kieffer and starring The Dillards. There's a "Dinner with Barney and Friends" on Friday evening, the 31st. On Saturday, June 1, a classic car/hot rod show and free Mayberry Festival will be held on the square in North St. Paul. There will be assorted vendors, entertainment and carnival-style activities, including Ernest T. Bass and Otis Campbell impersonators. (Mick Kieffer will also have his mobile Mayberry museum on hand.) Saturday evening will feature a concert by The Dillards at the Community Center. Admission is $18. Sunday's activities include a church service and a brunch followed by cruises in cars to the local ice cream parlor. For more information or tickets to the Dillards concert, call Kathy at (651) 771-4541.
* June 6: Don Knotts performs in concert with Tim Conway at Casino Rama in Mississauga, Ontario.
* June 8: Don Knotts and Tim Conway bring their two-man show to the Horseshoe Casino in Robinsonville, Miss.
* Jun 13: Mayberry Night at the Huntsville Stars in Huntsville, Ala. David "The Mayberry Deputy" Browning and Allan "Floyd the Barber" Newsome will be on hand for the evening of Mayberry fun.
* June 19-22: Jim Nabors performs at the Drury Lane Theatre in Chicago, Ill.
* June 20: Don Knotts and Tim Conway bring their two-man show to the Alabama Theatre in Myrtle Beach, S.C. (NOTE: This performance moved to October 26th. See below for details).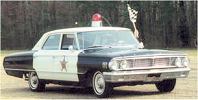 * June 21-22: Betty Lynn is Guest of Honor at the 2nd Annual Mayberry Squad Car Nationals, which is being held in conjunction with the Brent Mule Days and Rodeo in Brent, Ala. Most Mayberry squad cars will be arriving June 21, but, as of now, most of the Mayberry activities (including racing and Betty's appearances) will be on the 22nd. Admission to the Mayberry Squad Car Nationals is free (there is an $8 adults/$5 kids 6-12 charge to attend the Mule Days rodeo). David "The Mayberry Deputy" Browning, Allan "Floyd the Barber" Newsome, Kenneth "Otis" Junkin will also be on hand. (Brent is located southwest of Birmingham and not far from Tuscaloosa.) So far, nine Mayberry squad cars from five states are slated to compete. If you have a Mayberry Squad Car that you want to bring, or for more information, call Kenneth Junkin at (205) 364-7727.
* June 21: George Lindsey shines at the City Lights Festival in Commerce, Ga.
* June 22: Don Knotts performs in concert with Tim Conway at the Grand Theater in Biloxi, Miss.
* June 28: "A Tribute to Mayberry" at the Country Tonite Theatre in Pigeon Forge, Tenn. The "Tribute to Mayberry" is a 7 p.m. This is a Friday evening show and stars George Lindsey (Goober), Betty Lynn (Thelma Lou), Howard Morris (Ernest T.), Elinor Donahue (Ellie Walker), Jean Carson (Daphne the Fun Girl, "hello doll"), Keith Thibodeaux (Opie's pal Johnny Paul), Ronnie Schell (Duke on "Gomer Pyle"), and Barbara Stuart (Miss Bunny on "Gomer Pyle"). There will be a full stage show, followed by question and answers and an autograph session. David Browning will host the evening and Allan Newsome will be on hand to add his special magic. Tickets, which are $25, may be ordered by calling (865) 453-2003 or 1-800-792-4308.
Maybe make a weekend around the event by using Saturday to visit area attractions and attend other outstanding shows in the Pigeon Forge area, including the regular show at Country Tonite. Those folks attending the "Tribute to Mayberry" show who will still be in the Pigeon area during the weekend of the Mayberry show can receive $5.00 off their admission to the regular "Country Tonite" show with their "Tribute to Mayberry" ticket stubs.
This year's "A Tribute to Mayberry" event promises to be a spectacular, all-star evening of Mayberry-related entertainment. Sponsors of the event, produced by Tim McAbee and First Class Entertainment, include Echota: A Smoky Mountain Resort (call 1-800-766-5437), WVLT-TV, Country Tonite Theatre and TAGSRWC. A portion of the proceeds from the event will benefit St. Jude Children's Research Hospital.
In addition to the nice cabins at the Echota Resort, Baymont Inn and Suites, located near the theater, has a special rate for the "Tribute to Mayberry" event. The regular rate in June is $100.00, but if fans ask for the "Mayberry Rate," their rate will be $70.00. The Baymont phone numbers are: (865) 428-7305 or toll free at 1–866-896-2950.

* June 29 and 30: Maggie Peterson, Ronnie Schell, Barbara Stuart, Roy Stuart (and maybe Barbara Eden) are among the stars with Mayberry connections who are scheduled to be signing autographs at the Hollywood Collectors Show at the Beverly Garland Holiday Inn in North Hollywood, Calif. For more info, visit http://www.hollywood.collectorshow.com/.
* July 19-20: "Mayberry in the Midwest" in New Castle, Ind. Mayberry stars who are slated to appear are Betty Lynn (Thelma Lou), George Lindsey (Goober), Howard Morris (Ernest T.), The Dillards (Darling Boys), Maggie Peterson Mancuso (Charlene), James Best (Jim Lindsey) and Jean Carson (the Fun Girl). Favorite Mayberry tribute artists David Browning and Allan Newsome will also be on hand. The festival will be filled with performances and meet-and-greet opportunities with the stars, as well as a variety of other Mayberryish activities. Complete details are on the event's Web site at http://www.mayberryinthemidwest.com. It has information about tickets, the schedule of activities, lodging, major sponsors, other things to do in the vicinity, etc. More info may also be received by phone at the Henry County Visitors Bureau at 1-888-676-4302. Tickets for this event are selling very fast, so don't delay.
* Aug. 3: The Oakboro Music Hall in Oakboro, N.C., will be having Mayberry Night with David "The Mayberry Deputy" Browning, Phil "Ernest T." Fox and Jeff "Howard Sprague" Branch on hand to create the Mayberry feel. Jeff's band, Bluegrass Special, will perform as well. Tickets are available by calling the Oakboro Music Hall (704) 485-2112.
* Aug. 4: Rodney Dillard appears at the Hickory Crawdads Baseball game in Hickory, N.C.
* Aug. 24 and 25: First Annual Stars of the Zone Convention at the Beverly Garland Holiday Inn in North Hollywood, Calif. It's a "Twilight Zone" event, but stars with Mayberry connections who are expected include Jean Carson, Howard Morris, Ruta Lee and Barbara Stuart. For more info, send e-mail to tzcon@mtmshow.com.
* Sept. 26-28: 13th Annual Mayberry Days in Mount Airy, N.C. (It's not too early to make plans! Visit http://www.surryarts.org for complete info.) The list of TAGS stars attending this year has not yet been determined, except for the Doug Dillard Band, which will be making its 13th consecutive appearance!
* Oct 26: Don Knotts and Tim Conway bring their two-man show to the Alabama Theatre in Myrtle Beach, S.C., for two shows. Call 1-800-342-0225 for tickets or info.
* Nov. 9: George Lindsey performs (probably at the civic center) in Crystal River, Fla.
Again, check the Events Calendar at http://www.tagsrwc.com/ for more information and updates.

**** CHAPTER UPDATE ****
The following chapters have started since our report in the last issue of "The eBullet":

Ernest T. Bass Window Removal Inc. 		Sykesville, Md.
"Great Work, Barn!" 				Oxford, N.C.
411 Elm Street 					Pflugerville, Tex.
Barney's Brigade					Danville, Va.



Groups are also talking about starting chapters in Pioneer, Tenn., and Little Rock, Ark.
If you are interested in starting a chapter of TAGSRWC, all you have to do is pick a name that has not already been chosen (check online at http://www.tagsrwc.com for a list of chapter names that are already taken) and submit a list of your founding members by postal mail to TAGSRWC's HQ at 9 Music Square South, PMB 146, Nashville TN 37203-3286. We'll verify your chapter name choice and then send you an official Chapter Charter.
Or if you would like to join or contact an existing TAGSRWC chapter in your area, write to TAGSRWC's HQ (9 Music Square South, PMB 146, Nashville TN 37203) and we'll help get you in touch.



**** WEAVER'S DEPARTMENT STORE ****
You can find Mr. Weaver's full lineup of items at http://www.tagsrwc.com/weavers. (We also have a new "Electronal Search" on the site that allows shoppers to type in key phrases to find desired items even more quickly.) In addition, we have our toll-free order line available for shopping convenience. The number is 1-877-943-9439. It operates Mon. Sat., 9 a.m.-7 p.m. CT.
You can also find most of our items at our location on the third floor of the Main-Oak Emporium at 245 City Hall Street in Mt. Airy, N.C.
And a selection of our most popular items is available at our mini-Weaver's outlet, located at 9 Music Square South in Nashville, Tenn., Mon.-Fri., from 9:30 a.m. to 5:30 p.m. (we are set up only for check or cash sales at this location).
And our newest location is in the Emporium Shoppes at the Village, located at 142 Main Street East, in Banner Elk, N.C. This location is up in the mountains near where the Darlings might like to hang out. Though our shop there is more on the scale of Bert Miller's vending stand than a full-blown Weaver's, you will find pretty much our full array of items at the new Banner Elk location.
Here are some of our newest items (and we're especially excited about the first one in the list):
* SO NEW THAT THEY'RE NOT QUITE HERE YET: By early June, we're expecting to have brand new MAYBERRY LUNCH BOX SALT & PEPPER SHAKERS (a box for one shaker and a Thermos for the other) and also a MINIATURE MAYBERRY TIN BUCKET in stock. Check Weaver's online at http://www.iMayberry.com/ for their first availability.
* JUST ARRIVED: A little late for Mother's Day, but in time for Father's Day and other occasions are two officially licensed books of Mayberry quotations. The first one is called "I'M PROUD TO CALL YOU MY FRIEND" and is a book of episode quotations and photos dealing with friendship in Mayberry. The second book is called "ACT LIKE SOMEBODY" and is full of great episode dialogue and pictures dealing with parenting in Mayberry. Each 64-page book is filled with color and a lush design. Each book is $10 and should make for nice gifts for friends and family for a variety occasions.
* "THE ENCYCLOPEDIA OF TV PETS ($19.00) We're not lion This brand new book has the top dogs (and pigs and dolphins and birds and monkeys and, of course, of course, horses) in the history of TV. It's the cat's! Animals from more than 100 TV shows (including a chapter on "The Andy Griffith Show") and commercials are featured in 320 pages with more than 200 photos. Includes new interviews with actors, owners and trainers. Fascinating stories and facts, many published here for the first time. Actors with Mayberry ties who are interviewed in the book include George Lindsey, James Best, Mary Grace Canfield, Barbara Perry and Rockne Tarkington.) We give it our seal of appoval--aar-aar-aar!
* ART GALLERY SKETCHES BY GEORGE MURRAY: In addition to three licensed, limited-edition, poster-sized drawings of Andy and Barney ($40.00 each or all three for $110.00), we also have two outstanding new prints by George Murray of Goober that are signed by both subject George Lindsey and the artist. One is called "Goober Trio" and the other is "Goober's Really Got Talent." Each autographed 11 x14-inch print contains three images of Goober and is only $25.00. We're especially pleased to offer these outstanding renderings of classic Goober expressions. Check them out in the Art Gallery section at Weaver's online.
* ART GALLERY SKETCHES BY ROD SADLER ($15.00 each) The four newest sketches by artist Rod Sadler (available only online) are music director Earle Hagen, Larry Hovis (Gilly Walker), writer Harvey Bullock and Sheldon Golomb (Opie's pal Arnold Bailey). There's now a total of 11 sketches, all signed both by Rod and the sketch subjects.
And while at the online Art Gallery, don't forget that we also have a matted Barney rendering by artist Brad Keim, a poster print of THE ANGELUS (the painting that usually hangs over the Taylors' mantel, photos of Hal Smith as Otis Campbell, and other items suitable for framing or hanging on a waiting wall.
* "MEMOIRS OF A FAMOUS COMPOSER NOBODY EVER HEARD OF" by Earle Hagen. (336 pages; softcover with autographed bookplate: $28.00; hardcover with autographed bookplate: $38.00).
Here's what Earle's publisher writes about the book:
"Earle Hagen is a famous composer nobody ever heard of. One can argue with that syntax, but the fact is undeniable. Do you know who wrote, 'Harlem Nocturne"? Have you ever listened in wonder to Benny Goodman and Tommy Dorsey and Ray Noble and marveled at the great musicians who played with them during the Big Band era? Have you watched a television show or feature film and given any thought to the composer who wrote the score, or even won an Emmy or was nominated for an Oscar? Did you, even once, care about who did an arrangement for Marilyn Monroe or Frank Sinatra? Do you really want to know what composer has been honored with BMI's top award? Have you ever wondered who wrote and whistled the theme for 'The Andy Griffith Show'? Has it ever crossed your mind that tomorrow's film and television music will come, in large part, from the students getting much of their guidance from two singular textbooks? Of course not! That's why Earle Hagen is a famous composer that nobody, including you, ever heard of. And that's why he's written a gabby, breezy, anecdotal book about the half century career he had in music."
Well, of course, the publisher is wrong about one thing. We Mayberry fans know very well who Earle Hagen is and what an important part his music is for TAGS. But the publisher is correct that all TV and music fans will enjoy learning about the fascinating life and brilliant music of this talented man. And yes there is a good-sized section devoted to TAGS in the book's 336 pages.
The copies with autographed bookplates are an exclusive of Weaver's and TAGSRWC. The "Fishin'Hole"-related design for the bookplates was rendered by artist Mike Johnson and then each was personally signed by Earle. There will be a maximum of 400 books with the signed bookplates available. The book is special just on its own, but with the signed, limited-edition bookplates, it makes for a real Mayberry keepsake. We're pleased to be able to offer this to Weaver's shoppers.
* MINI-MAYBERRY TV CLOCK ($24.00) Very few of these clocks were made and they are no longer in production. It's quite an interesting collectible novelty…mainly because of its size. The entire clock measures only about 1 ½ inches high (not counting the legs and antenna) and 2 inches wide. But it weighs a whopping ½ pound! It's just deadweight. The clock face is about the size of a wristwatch face and features the familiar shot of Andy and Opie eating pie as Aunt Bee looks on. The color of the TV set is a hip retro lime green. The suggested price for these collectible clocks is $30.00, but Ben Weaver is an old softy and has them for a great price while the limited supply lasts. Once the current stock is gone, there will be no more of these rare clocks.
* "THE ANDY GRIFFITH SHOW" LOGO LICENSE PLATE ($7.00) and LAWMAN BARNEY LICENSE PLATE ($7.00) Drive in style with these new Mayberry license plates. They're full size and made with high-quality, durable plastic in two swell designs. They also make distinctive decorative accessories for your home or workplace.
* EMBROIDERED LOGO CAPS ($17.00) These ultra-stylish low-profile canvas caps come in navy and have an adjustable canvas strap to fit heads of many sizes. The "Andy Griffith Show" logo is beautifully embroidered in a grayish silver.
* EMBROIDERED LOGO SWEATSHIRTS ($58.00) These handsome navy blue sweatshirts have the TAGS logo embroidered with amazing detail. The quality and detail of the embroidery, combined with the very limited number of these sweatshirts that are being made, make the price a little higher than for normal sweatshirts, but it's an instant wearable collectible. Sizes M, L, XL and 2XL. These sweatshirts are about to be gone for the season and maybe forever.
* EMBROIDERED DENIM LOGO SHIRTS ($39.00) These lightweight, long-sleeved denim shirts are feature the TAGS logo. This is another embroidered item with a very limited run being manufactured. Sizes: L, and 2XL. (Medium and XL sizes are temporarily sold out, but are expected back in by late May.)
* EMBROIDERED LOGO GOLF SHIRTS ($34.00) These fine-mesh weave shirts come in a choice of white or navy and have the TAGS logo embroidered in gray. Very few are being made. Sizes: M, L, XL and 2XL.
* ALL-CAST SWEATSHIRT ($29.00) This is the same design as the All-Cast T-shirt, but is available while our supply lasts as a sweatshirt. Sizes: XL and 2XL still available.
* BARNEY MULTI-HEAD SWEATSHIRT ($29.00) This is the same design as the Barney Multi-Head T-shirt, but it is also available, while our supply lasts, as another special as a sweatshirt. Size: L, XL and 2XL are still available.
Some other items added relatively recently are:
* MAYBERRY FOR AMERICA T-SHIRT ($16.00) We created this "Mayberry for America" T-shirt as a way for Mayberry fans to have a colorful, wearable way to show not only compassion for the victims of the September terrorist attacks, but also real support for the ongoing effort to help the families of the victims. The T-shirts are white, 100% cotton Hanes Beefy T. All of the profits from our sale of this shirt will go to the Mayberry for America Fund supporting disaster relief. The available sizes are M, L, XL, and 2XL.
* MAYBERRY MOUSE PADS ($10.00 each) We have brand new Mayberry Mouse Pads in three fantastic designs: "Andy & Opie Fishing" (in full color), "Bug-eyed Barney" and "The Loaded Goat." (They also make nice coasters if you're a giant.) Check 'em out in the "What's New?" section at Weaver's.
* GOOBER'S MEMORABILIA GRAB-BAG ($20.00) We're approaching our last call for this recently compiled assortment. Doing some rummaging around in the storeroom, Ben Weaver found a whole bunch of interesting odds and ends that he thought other folks might enjoy. Some of the items are more than 15 years old and are nearly impossible to come by. Most of these items are promotional literature from assorted Mayberry-related events and products. It's sort of a hodge-podge, but with a nice cross-section of Mayberry memories. Each Grab-Bag contains a minimum of 25 different, mostly paper items. Visit the Special Items section of Weaver's online (www.tagsrwc.com/weavers) for more details about these and other newly unearthed items with limited availability. All proceeds (not just the profits) from the sale of the Grab-Bag and other items in the "Special Items" section online go to our fund to support Mayberry events.
* WEAVER'S GIFT CERTIFICATES
Don't forget that Weaver's now has Gift Certificates for those who just can't decide what to get. Like all of the items at Weaver's, they're available online, by our toll-free number or by mail.
http://iMayberry.com/tagsrwc/weavers/

**** NEWS OF CAST AND CREW ****
Don Knotts is among the guest voices on a newly released video game, "Scooby-Doo: Night of 100 Frights" from manufacturer THQ. (It's on Sony Playstation 2 now and will be available on Nintendo's GameCube this fall.
Ron Howard is doing pre-production work on a film about the Alamo that may start shooting later this year. It'll be his first film as director since his Academy Award for Best Director for "A Beautiful Mind." Ron's Imagine Entertainment, along with Universal Studios, has also purchased the rights to use nearly five decades of stories and articles (Photos? What photos?! Did you see that ribbon on her foot? They must have used a fast lens.) published by a certain "rabbit girl club" magazine as source material for movies. Imagine also has several movies being released and in production this year.

Ron's brother Clint Howard was recently in an episode of the Star Trek series "Enterprise." And he's in this summer's third Austin Powers movie.

Jim Nabors is not touring much this year (just one date currently scheduled for the remainder of the year), but at least we've been able to tour his home in Hawaii on the special "TV Land Real Estate." The show premiered a few weeks ago and will be rerun periodically. Other homes or stars will be featured in future specials, but it's neat that Jim was selected for the premiere. (Shazam!)
George Lindsey has recently returned from a successful George Lindsey TV and Film Festival at his alma mater of the University of North Alabama. The special guest this year's fifth annual event was Mike Curb, founder of Curb Records.
George also had a fun time performing with several Grand Ole Opry stars in Wabash, Ind., in early May. And he recently performed for private functions in Arkansas and North Carolina.
Maggie Peterson Mancuso is doing movie location scouting work in Las Vegas for a film called "Stuey" about World Series of Poker champion Stu Unger.

Elizabeth MacRae (one guest appearance on TAGS and best-known as Lou Ann Poovie on "Gomer Pyle, USMC") had a wonderful run of sold-out performances in a production of "Picnic" in March at the Cape Fear Regional Theatre in Fayetteville, N.C.
Jackie Joseph recently checked in with us all the way from England and again in Paris, where lately she has been spending much of her time. But even across Old Man Kelsey's Ocean, she's still filing reports for her regular "Talk with Jackie" column in "The Tolucan" newspaper back home.
In March, Ronnie Schell hosted "Veterans of Comedy Wars V" at San Francisco State University. Guest stars included Merv Griffin, Pat Morita, Brett Butler and Kevin Meaney. Ronnie also reunited with the Kingston Trio to celebrate the famed folk group's 45th Anniversary at a show in Arlington, Va. (Ronnie worked with the group regularly during its days of early success in San Francisco in the late 1950s and early '60s.)
TAGS Associate Producer Richard O. Linke (also personal manager to many TAGS actors, including Andy Griffith, and others) reports that he and wife Bettina are doing well and that he is immensely enjoying his retirement in Hawaii. Dick and Bettina recently hosted the beautiful wedding for daughter Bettina Marie. Among the guests was Jim Nabors, for whom Dick was personal manager for many years.
The good news about the publication of his memoirs unfortunately came at a time of great sadness for TAGS music man Earle Hagen. Lou, his wonderful wife of 59 years, passed away on Valentine's Day. Our deepest condolences have been conveyed to Earle and his family.

We're also sorry to report the passing of actor George Nader, who played Dr. Robert Benson in "The New Doctor," Episode 24. He died of pneumonia on February 4 in Los Angeles. He was 80 years old. Among George Nader's feature films were 1953's "Robot Monster," 1955's "Six Bridges to Cross" with Tony Curtis, "Sins of Jezebel," "The Female Animal" with Hedy Lamarr and 1956's "Away All Boats." He won the 1954 Golden Globe for best male newcomer. His TV work included starring as Ellery Queen in "The Adventures of Ellery Queen" during the 1958-59 version of that long-running series.
But Mayberry fans will likely always remember George Nader most as the doctor who gave Barney his physical—including being able to wrap the blood pressure cuff around Barney's wiry "biceps" an amazing number of times.

**** MISS CRUMP'S MAYBERRY QUIZZES ****
ANSWERS TO MISS CRUMP'S MAYBERRY QUIZ #52
We had a high percentage of entries with all correct answers to this quiz, but the winner drawn from a hat is Brian Harrington of The Malcolm Tucker Front Porch Apple Peelers chapter (Carrington, N.D.). Way to go, Brian! Just pick your prize from any of the items at Weaver's (except for the original TV and movie scripts in the Collectibles section).
The answers we were after were:
1. Opie Taylor
2. ("The Preamble" to) "The Constitution of the United States of America"
3. Mrs. Mendelbright
4. One of Clint Biggers' missing dogs
5. Any two for Old Sam: Tucker's Lake, an aquarium in front of the Courthouse and the state aquarium in Raleigh
BONUS: Any eight: The Katzenjammer Kids, Crab Monster, Grunge Monster, Space Phantom, Purple Avenger, Moon Mullins, Andy Gump, Emmie Schmaltz, Spiderman, Little Orphan Annie, Sandy, Captain Marvel, Evil Professor Sklar, Mark Steel, Felix the Cat and the Red Baron.
MISS CRUMP'S MAYBERRY QUIZ #53
Miss Crump is not letting up just because the end of the school year is near. There are a couple of relative toughies in this quiz, along with some that aren't so bad. The prize as usual is the winner's choice of any one item available in "The Pocket" or online at Weaver's Dept. Store (except for the original TV and movie scripts in the Collectibles section).
The deadline for entries to be postmarked is June 30, 2002. If there's a tie for the most right answers, we'll draw a winner from a hat. The address for sending your entry is TAGSRWC, 9 Music Square South, PMB 146, Nashville TN 37203-3286. Good luck!
1. Name three different human Mayberrians whose pictures have been in the newspaper and identify the occasion for each.
2. Who is known for performing "Rock 'n' Roll Rosie from Raleigh"?
3. Identify the exact instance when this wording is seen or heard in Mayberry: "Two suspects held on fraud charges."
4. Who in Mayberry does 10 twists of the handle whenever tightening his or her shoe trees?
5. What is described in Mayberry as having both a "raccoon tail" and a "huckleberry body"?
BONUS: "Who's been messin' up the bulletin board?"
**** CHAPTER NEWS ****
Several chapters have checked in with news in the first months of the year.
About 30 members of Mayberry chapter (Knoxville, Tenn.) participated in the Dogwood Arts Festival Parade in Knoxville on April 6. They also publish a really swell quarterly chapter newsletter, "Mayberry Minutes." And you can see some neat photos and news at their Web site at http://www.mayberrychapter.com.
The biggest gathering of chapters so far this year took place in February at the performance of "Love Letters" by Betty Lynn and Howard Morris in Mt. Airy, N.C.
TAGSRWC members from at least 18 chapters and 10 states were spotted. Among the crowd were Mayberry Hotel, The Griffiths and Mayberry Preservation Society chapters (all of Mt. Airy), Barney chapter (Greensboro, N.C.), Mayberry Undercover Agents (Danville, Va.), Barney's First Car (Roanoke, Va.), "I Ain't No Rockefeller" (Bristol, Va.), Desperate Female Hunters and Pals (Cool Ridge/Beckley, W.V.), "I Can't Tell Ya," (Coeburn, Va.), "You've Got to Understand, This Is a Small Town" (Marietta, S.C.), "Some of Us Got It, Some of Us Ain't" (Clayton, N.C.), Kickin' Mule (Tullahoma, Tenn.), Andy chapter (Nashville, Tenn.), Remembering Mayberry (Chillicothe, Ohio), Foley's Market (LaSalle, Ill.), "The Hearty Eatin' Men and Beautiful, Delicate Women" (Tuscaloosa, Ala.) and "Mother Figure" (Huntsville, Ala.).
The long-distance driving award would have gone to "I Was a Pawn in the Hands of a Wily Woman" (Plainview, Nebr.). Members of the "Who's Been Messin' Up the Bulletin Board?" chapter on the Internet also flew in from Illinois and California.
"I Was a Pawn…" and Foley's Market members also got together with Mayberry Scout Troop 44 (Clear Lake, Wis.) for a meeting in March in Plainview, Nebr. And "Pawn" Carolyn Smith also made visits to Andy chapter and "Some of Us Got It, Some of Us Ain't" chapter, and elsewhere, in May.
The "Some of Us Got It, Some of Us Ain't" bunch also had a bowling outing (along with episode watching) for their May chapter meeting. They're exploring ideas such as a camping trip with ghost stories ("we want a ghost story, we want a ghost story!") for a future meeting.
"She Called Me a Creatster" chapter (Tullahoma/Johnson City, Tenn.) rocked the world when they announced the newest member of their Johnson City branch: Grace Colyar, daughter of Jenny and "Old Doc" Allan Colyar. With a baby in the cradle, it'll be a new kind of rockin' now for these East Tennessee Ernest T. fans
The "Web-Footed, Red-Crested Lake Loons" (McKinney/Allen, Tex.) recently had a fine "Hello, Doll" when Fun Girl Jean Carson phoned during one of their chapter meetings.
"A Picture of Contentment" (Cumming, Ga.) and Mayberry Squad Car (Canton, Ga.) chapters were among the fans who turned out in March for a Mayberry-themed fund-raiser featuring David Browning.
Barney chapter (Greensboro, N.C.) has maintained its schedule of regular monthly meetings with fun themes and lots of great food and trivia.
The Mayberry Undercover Agents (Danville, Va.) continues to publish its bi-monthly chapter newsletter and is making plans to attend at least one of the three major Mayberry events with cast members this summer, plus, as always, Mayberry Days in September.
Publishing its first chapter newsletter this month was "Mayberry Giants: Hit One for the Ol' Goober" chapter in Killen, Ala. They give you the Nitty-Gritty in their full-color newsletter. It's a hit. Also check out their great Web site at http://www.angelfire.com/tv/hoftog/
Our "Who's Been Messin' Up the Bulletin Board?" chapter on the Internet (http://www.wbmutbb.com/) now has 1,650 members. The WBMUTBB? chapter was also featured in the March issue of Delta Airlines Sky magazine.

**** POSTNOTE ****
Between issues of "The eBullet," keep up with the goings-on in Mayberry with the more-or-less daily "Who's Been Messin' Up The Bulletin Board?" Digest. It's a free subscriber list made up entirely of comments, news flashes, and questions and answers from subscribers. You can sign up for that list by going to the "Mailing Lists" link at http://tagsrwc.com.
TAGSRWC also publishes the "Weaver's Newsletter" in alternate months to "The eBullet" is an online successor to our longtime printed newsletter, "The Bullet." Like "The eBullet," the "Weaver's Newsletter" is free. Its focus is mainly on new Mayberry merchandise and collectibles and quick news flashes.
Sign up for the Weaver's Newsletter by going to:
http://iMayberry.com/tagsrwc/weavers/privacy.htm
And if you like to receive Mayberry information on good, old-fashioned paper, we have a publication called "The Pocket." It's a four- to eight-page newsletter that contains highlights from "The eBullet" and the "Weaver's Newsletter." Since "The Pocket" involves printing and postage, there is a fee to receive it. (It's $10 to receive all five issues for 2001 and 2002. You can add last April's final 32-page issue of the printed "Bullet" for $5 more.) You can sign up for "The Pocket" online at http://www.iMayberry.com/tagsrwc/weavers/thebullet.htm or by writing to TAGSRWC, 9 Music Square South, PMB 146, Nashville TN 37203-3286

The Pocket/The Bullet Subscription:
http://iMayberry.com/tagsrwc/weavers/
TAGSRWC's other main vehicle for Mayberry information is simply our Web site itself at http://tagsrwc.com. It has extensive content and links for just about everything a Mayberry fan might be looking for.
To UNSUBSCRIBE from eBullet:
http://www.tagsrwc.com/ebullet/unsubscribe_ebullet.htm
To Tell Folks About eBullet:
http://www.tagsrwc.com/ebullet/joinebullet.htm
eBullet Archives:
http://www.tagsrwc.com/ebullet/archive/
The eBullet is copyright 2002 by TAGSRWC